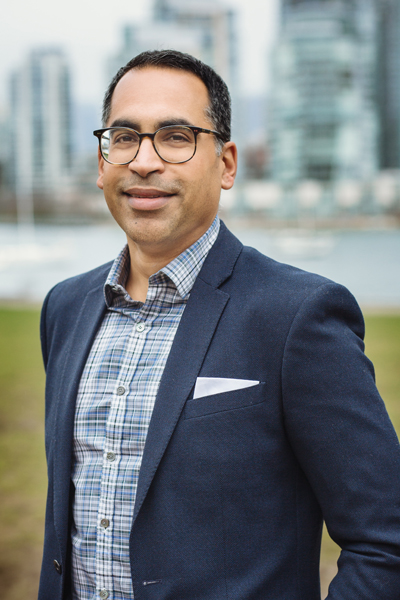 Dr Avtar Jassal
Dr Avtar Jassal is a Vancouver chiropractor born and raised in the northern Manitoba town of Thompson. At the age of 18-years Dr Jassal moved to Winnipeg and began his pre-chiropractic education at the University of Manitoba. Following the completion of 3-years studying, he was accepted to the Doctor of Chiropractic program at the prestigious Life University in Marietta, Georgia. He completed three years of studies there before finishing his final year at Life Chiropractic College West outside of San Francisco. Dr Jassal graduated Cum Laude (Honours), near the top of his class, from the Doctor of Chiropractic program in 2003.
Upon graduation, Dr Jassal moved back to Winnipeg, Manitoba where he practiced for 3-years. For the first 1.5-years, he had the opportunity to do relief work that permitted him to work in a various clinics. The experience he rendered in clinic allowed him to master many different adjusting techniques. The second year and a half he built a thriving wellness practice as an associate doctor at one of the busiest, and most successful clinics, in the province. Dr Jassal married his wife Michelina in January 2006 and they moved to Vancouver in the following year. As a Vancouver chiropractor, he immediately opened up a thriving family wellness-based practice on West Broadway.
Dr Jassal regularly attends post-graduate training in the science and philosophy of chiropractic and advanced techniques to provide better service to his practice members. He is therefore away periodically to attend continuing education. He is a former director for the College of Chiropractors of BC, the regulatory body established by the provincial government for the registration and regulation for chiropractic doctors in BC. Dr Jassal is also a member of the International Chiropractic Association and a very proud member of the International Chiropractic Pediatric Association.
Dr Jassal uses a chiropractic technique called Torque Release Technique (TRT), which employs an instrument to deliver adjustments. As with all chiropractic techniques, effectiveness varies from patient to patient. Dr Jassal checks many children and expecting mothers as well as families at the clinic. As a Vancouver chiropractor, he is committed to enhancing the health and vitality of all practice members and the community.
Dr Jassal is very active in community fundraising for the Vancouver Food Bank and enjoys activities such as reading, yoga, and snowboarding. He also regularly gives talks in the community on a wide variety of health issues.
As a family man, Dr Jassal spends every free moment with his wife, Michelina and their two children, Luca and Sienna.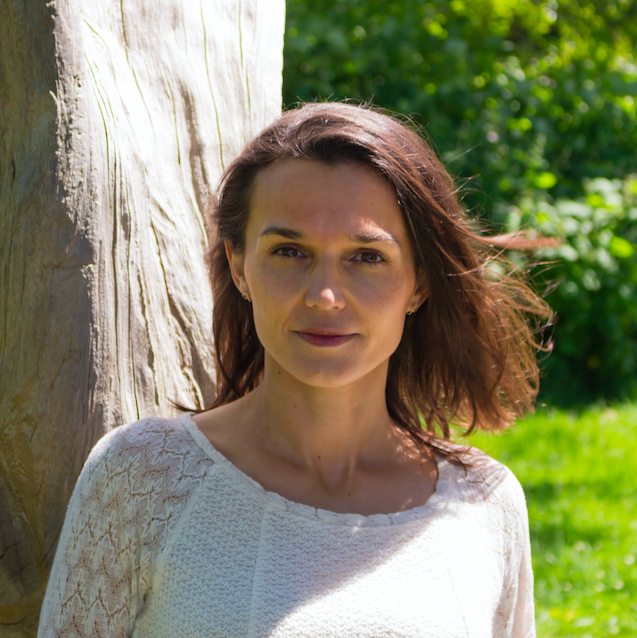 Dr Dilyana Nestorova
Dr Dilyana Nestorova received her degree in the International College of Traditional Chinese Medicine (ICTCM) in Vancouver, BC where she completed five years of intense training. Dilyana has since achieved the highest level of certification available in her profession (Doctor of Traditional Chinese Medicine), and she has attained the licenses of Registered Acupuncturist, Registered TCM Herbalist and Registered Doctor of TCM with the CTCMA (College of Traditional Chinese Medicine Practitioners and Acupuncturists of B.C.). She is in her 10th year of practice and she continued to deepen her studies, research and continuing education in her field.
Her approach is holistic and she treats the body as a whole by focusing on the root of the illness beyond the symptoms. She recently began focusing and specializing in family practice, treating the whole family and addressing all age complaints; treating women, men and kids issues.
Dr. Dilyana Nestorova believes that each of her patients has a unique, personal healing journey, and she is dedicated to providing exceptional care and guidance in their process of recovery.
She truly cares about every one of her patients and their well-being. Being a busy mother and a professional herself, she manages balancing her career, family and thrive for optimal health, and she can relate to her patients challenges in all areas.
In her spare time she focus on self-growth and family time. She enjoys an array of health practices in her day and playtime with her kids and partner.
**All services provided by Dr Dilyana Nestorova are regulated by the College of Traditional Chinese Medicine Practitioners and Acupuncturists of B.C.
Karen
Karen grew up in the small town of Laois, Ireland. She graduated from University College Dublin with an honours degree in Social Science, joint majoring in Sociology and Social Policy. Karen joined the team at the University Sports and Fitness centre in Dublin and assisted with managing children's swimming school, as a teacher, lifeguard, and administrator. Karen has always had a passion for travelling and officially made the move to Vancouver in 2016. It was then that she joined Jassal Chiropractic. Chiropractic was a relatively new concept to her but she quickly saw the benefits and impact chiropractic care can have on both adults and pediatrics. In her spare time, you will find Karen in a cozy coffee shop with a good book or off on a hike, exploring the islands around beautiful British Columbia.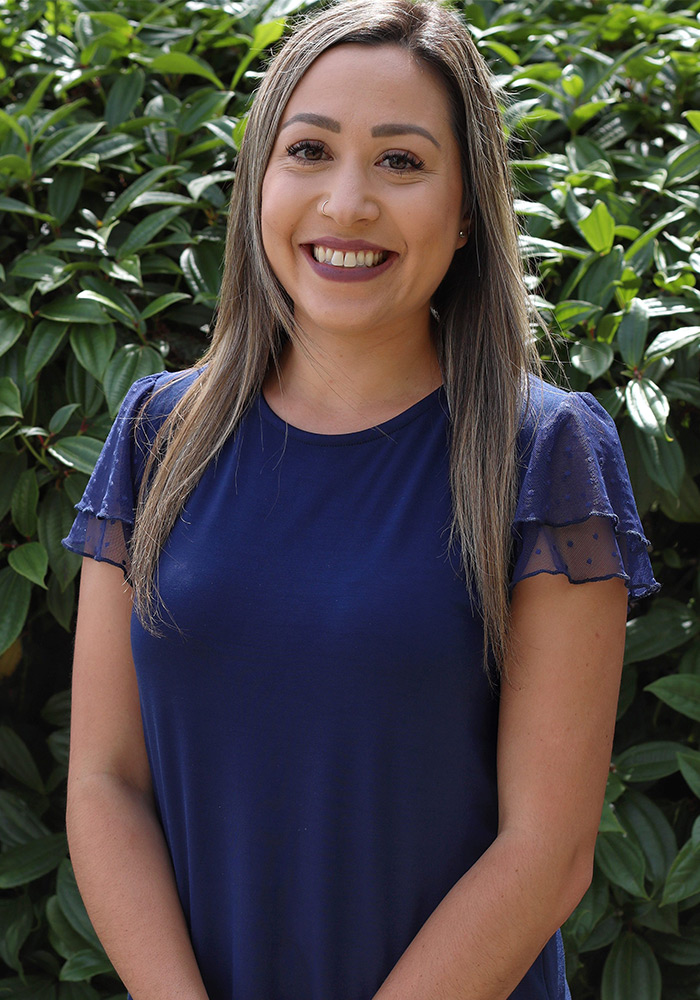 Gina
Gina was born in Vancouver and grew up in Langley. She has been in the chiropractic industry for over 3-years and has experienced many benefits from both the work environment and chiropractic maintenance care. Gina is passionate about travelling and plans on experiencing many more in the future! In her spare time Gina is typically checking out a new coffee shop, hiking, taking a million photos, or spending time with friends and family.
Amanda
Amanda was born and raised in British Colombia. In her spare time she enjoys playing the drums, reading, listening to podcasts, and finding the best coffee shops. She says her favourite part of working in the clinic is her amazing coworkers and that she is able to positively impact the lives of the people that come into the clinic.