What is Acupuncture?
**All services provided by Dr Dilyana Nestorova are regulated by the College of Traditional Chinese Medicine Practitioners and Acupuncturists of B.C.
Acupuncture is a safe, natural and drug free therapy that has evolved over thousands of years. In fact, acupuncture treatment has been increasingly popular in our country due to its efficiency in addressing numerous of health complaints. More and more Canadians are interested in achieving optimal health and prevention rather than treating diseases. Officially Acupuncture is regarded as an alternative therapy, regardless, it is highly praised throughout the professional medical community for its effectiveness and lack of significant negative side effects. Acupuncture has been known to successfully address many acute and chronic illnesses that Western medicine has trouble treating effectively.
Acupuncture is a form of therapy that activates the body's own healing ability to re-balance and restore itself naturally. The body has a tremendous ability to heal itself, but sometimes due to prolonged stressors or pathogens we all can get "stuck" or sick and just don't heal properly or as fast. Frequent anxiety, frustration, irritability and sadness in our everyday life can cause the energy to back up, then illness can occur, pain will emerge and persist, sleep would be disturbed, digestion would be off until the issues are resolved. Using needles to communicate with the brain and central nervous system, the body gets directions where and how to heal itself. As the needles are inserted into the specific energetic points, signals propagate through the body and energy is unblocked, a new equilibrium is created, endorphins are released and the nervous system encourages healing.
What to Expect?
Upon your initial appointment, Dr. Dilyana Nestorova, Registered Acupuncturist and Doctor of Traditional Chinese Medicine, will go over an in-depth health intake form that is completed online in advance. A full health history will be taken and discussed. Dr. Nestorova may also check your pulse, your tongue, and conduct a physical examination. This information is used to create a comprehensive and accurate diagnosis according to TCM (Traditional Chinese Medicine) principles. When the interview process is complete, and with your consent, you may choose to receive an acupuncture treatment. That includes the insertion of tiny needles in the appropriate areas of the body. There are certain modifications and alternatives to needles for those who are afraid or unable to have needle retention. Treatments will be described in a clear and straight forward manner, and wellness programs can be combined to complement Western medical care. The initial consultation and treatment lasts 60 to 90 minutes, while follow up visits typically last up to an hour.
Who can benefit from acupuncture?
Basically anyone can benefit from acupuncture. In the core of the treatment is restoring balance and reaching for optimal well being. We treat patients from 0 to 100 years old. Most common complaints are: pain management and healing after trauma, kids illnesses, insomnia, digestive disorders, infertility and women's health, headaches, fatigue and mental health.
Pain and Trauma
The ancient art of Acupuncture has been used for centuries to treat various conditions and relieve pain. It is well know for it's results with lower back pain, headaches, managing fibromyalgia, neck and shoulders stiffness and pain, menstrual cramps among many more.
Infertility and Women's Health
Acupuncture and Chinese herbal medicine shows great results in restoring fertility in in both men and women, by improving the sperm quality and ovary function and balancing the endocrine system and hormones. Women also can benefit from treatments for achieving healthy pregnancy by enhancing the health and vitality of the whole body and balancing energy flow.
Traditional Chinese Medicine has been used for thousands of years to successfully treat symptoms related to female hormonal imbalance such as PMS, menopause, acne, hormonal migraines to name a few. It is important to take into account all aspects of a woman's health when devising a treatment plan – diet and nutrition, gastrointestinal health, lifestyle factors such as sleep, fitness, emotional and spiritual well-being, and stress related to work, family, or environmental factors.
ICBC COVERS ACUPUNCTURE! All you need is your ICBC Claim Number.
Acupuncture for Kids
Why did I decide to work with kids?
Since having my daughter 7 years ago, my idea of health and well being shifted. I began to understand how much one's health is a foundation you build starting right from childhood. Now with my son turning 4, acupuncture and herbal supplements are the most used and effective treatments in our family. I've realized that my passion for Chinese Medicine, naturally extends to treating children. Seeing first hand just how powerful this form of healing is has lead me to expand my practice to working with all ages. Often when the whole family is working actively towards good health, this is a true shortcut to success.
Children's unique ability to heal themselves, give us the opportunity to influence their health in a very profound way with very little interference. A healthy child would then grow into a stronger, healthier, more confident and balanced adult. Acupuncture can address complaints like: headaches, ear infection, asthma, flu/colds, stomach aches: constipation, diarrhea, eczema, allergies, low immunity, anxiety and emotional imbalances, ADD/ADHD, infant reflux and chronic illnesses.
Is acupuncture safe for my child and how can it help?
Kids respond to acupuncture fairly quickly. I am always amazed how little you need to do with kids to achieve great results. We often start with 8 treatments, once weekly, in which time we will incorporate diet and other lifestyle changes, supplements and/or herbs as well as massage into the treatment.
Acupuncture for children is completely safe! I have had training in pediatric acupuncture and I also always look for warning signs in case a referral to your family doctor is the most appropriate course of action for your child's well being.
Does my child need to be lying down or sit still with the needles?
No, most kids don't sit still during the treatment. Usually it is done while they are playing on the floor or in their parents lap – that usually works best! For kids under 8, the tiny needles are gently tapped in and immediately removed. We call them 'Taps'. I also use 'buttons', which look like a bandaid with a 1 mm needle in the middle. Most kids would not see or feel that insertion. I also have tools to stimulate gently the points without needle insertion at all. The treatments are much faster than the adult treatment, fewer needles or buttons are used and that is completely sufficient since children are able to respond much quicker to acupuncture than an adult would. So the treatment sometimes only takes as little as 10-20 min or less depending on the child age and needs.
Children respond so well to Traditional Chinese Medicine modalities such as Acupuncture and Chinese Herbs. They are also often very receptive to acupressure and massage such as TuiNa.
How many treatments will I need?
Every person is different and need to have an independent plan developed that takes into account all complains and the individual healing process. It is recommended to start out with 6-8 weekly treatments. For something that is chronic for example it could take 6 months to a year or longer. It is also always recommended to have maintenance care once in awhile after the body finds its balance to prevent other health issues from developing.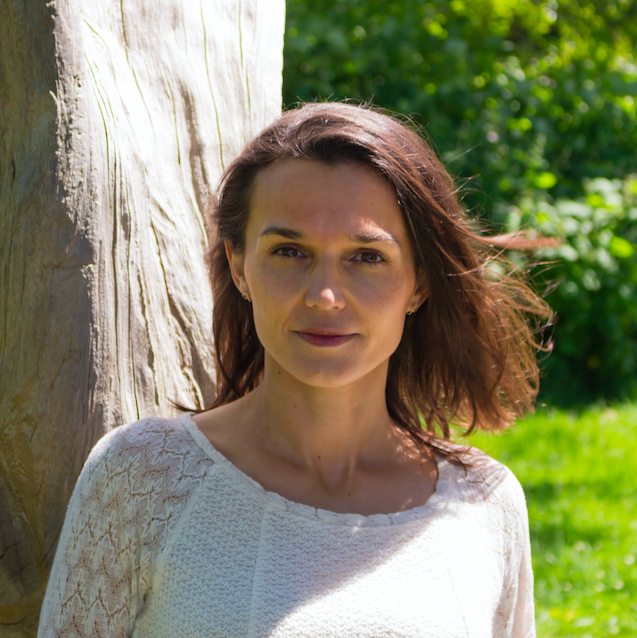 Who is Dr. Dilyana Nestorova?
Dr. Dilyana Nestorova, a Registered Acupuncturist & Dr of Traditional Chinese Medicine, received her degree in the International College of Traditional Chinese Medicine (ICTCM) in Vancouver, BC where she completed five years of intense training. Dilyana has since achieved the highest level of certification available in her profession (Doctor of Traditional Chinese Medicine), and she has attained the licenses of Registered Acupuncturist, Registered TCM Herbalist and Registered Doctor of TCM with the CTCMA (College of Traditional Chinese Medicine Practitioners and Acupuncturists of B.C.). She is in her 10th year of practice and she continued to deepen her studies, research and continuing education in her field.
Her approach is holistic and she treats the body as a whole by focusing on the root of the illness beyond the symptoms. She recently began focusing and specializing in family practice, treating the whole family and addressing all age complaints; treating women, men and kids issues.
Dr. Dilyana Nestorova believes that each of her patients has a unique, personal healing journey, and she is dedicated to providing exceptional care and guidance in their process of recovery.
She truly cares about every one of her patients and their well-being. Being a busy mother and a professional herself, she manages balancing her career, family and thrive for optimal health, and she can relate to her patients challenges in all areas.
In her spare time she focus on self-growth and family time. She enjoys an array of health practices in her day and playtime with her kids and partner.
**All services provided by Dr Dilyana Nestorova are regulated by the College of Traditional Chinese Medicine Practitioners and Acupuncturists of B.C.